Learn to swim like a mermaid, where dreams become reality…
As Mermaid instructor certified by SSI, Métisphère Swiss Mermaid is able to introduce you to SSI Mermaid programs.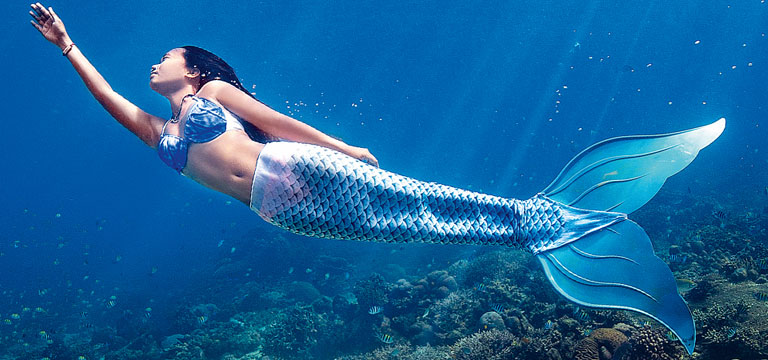 The lifelong dream of being a Mermaid can now become a reality. SSI has an entire range of Mermaid programs including our popular Mermaid Model and Ocean Mermaid. Learning to swim in a Mermaid tail is both a enjoyable way to show your creative side and a healthy way to work out. Contrary to what you might have heard, becoming a Mermaid is not limited to children. SSI teaches Mermaids and Mermen of all ages, shapes and sizes. Best of all, our experience teaching Swimming and Freediving guarantees your comfort, confidence and having fun underwater! Of course, you can also become an SSI Mermaid Instructor.
SSI Try Mermaid
The SSI Try Mermaid program is your introduction to the world of mermaids and mermen and to swimming with an mermaid monofin. This entry-level program gives you the opportunity to experience the underwater world in a confined water setting. You will earn the SSI Try Mermaid recognition rating.
SSI Ocean Mermaid
Do you want to move from confined water into the open water environments? The SSI Ocean Mermaid Upgrade teaches you the skills and techniques needed to maximize your mermaid experience, increase your comfort in the water and get the most out of your equipment. You will earn the SSI Ocean Mermaid certification.
SSI Model Mermaid
Do you want amazing photos or videos of yourself being a mermaid or merman? This Program teaches you the skills and concept required to succesfully interact with an underwater photo- or videographer to capture amazing mermaid photos and videos. You will earn the SSI Model mermaid certification.